Send Michaelia Cash a message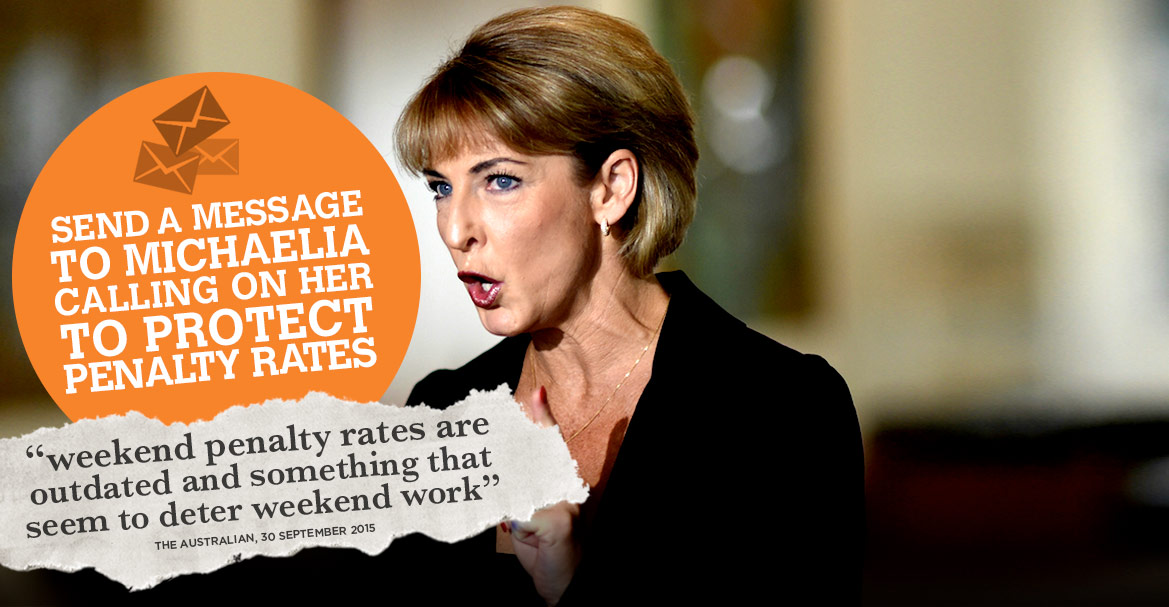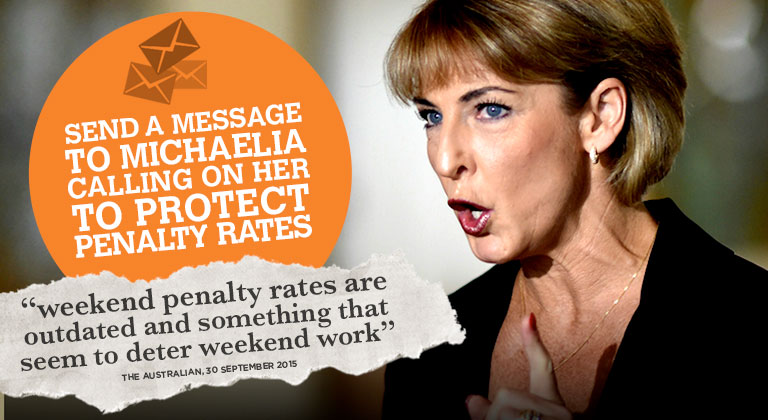 On the 19th of July Prime Minister Malcolm Turnbull announced his new Ministry. You can find the full list of Ministers here.
Back into the Employment portfolio is Western Australian Senator Michaelia Cash who has previously described weekend penalty rates as 'outdated and something that seem to deter weekend work'.
Now she's back this is good opportunity to remind her how important weekend penalty rates are you and your family and to encourage her to stand up for working families.
Send your message to Michaelia and call on her to Protect Penalty Rates.
Ask Michaelia Cash to protect penalty rates now.
Our weekend penalty rates are under threat. Add your voice to the call for penalty rates for weekend workers to be protected.