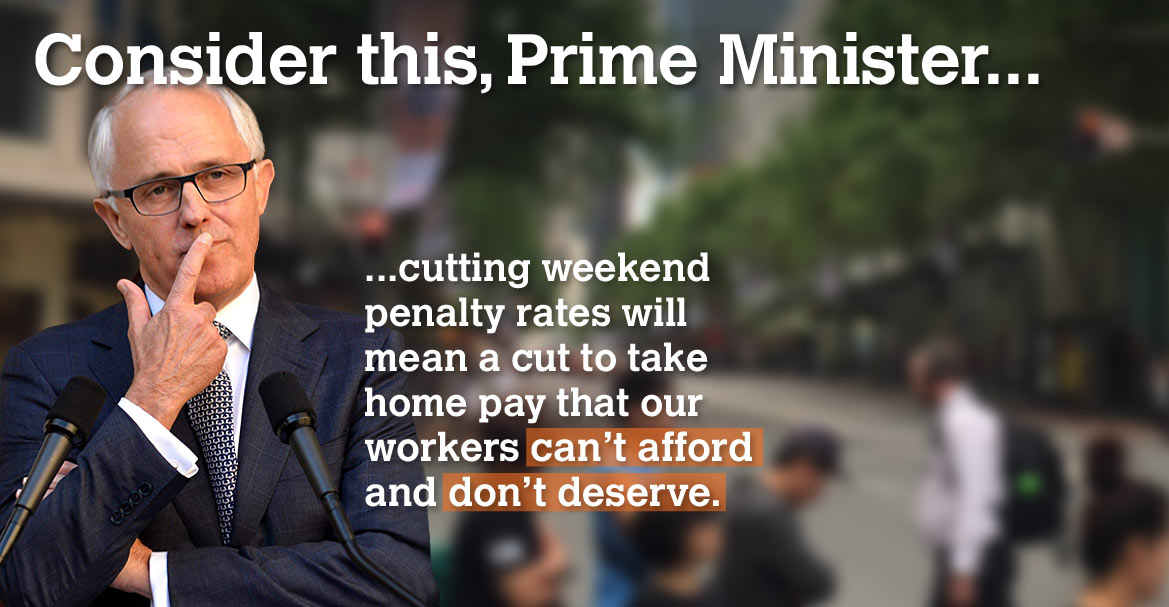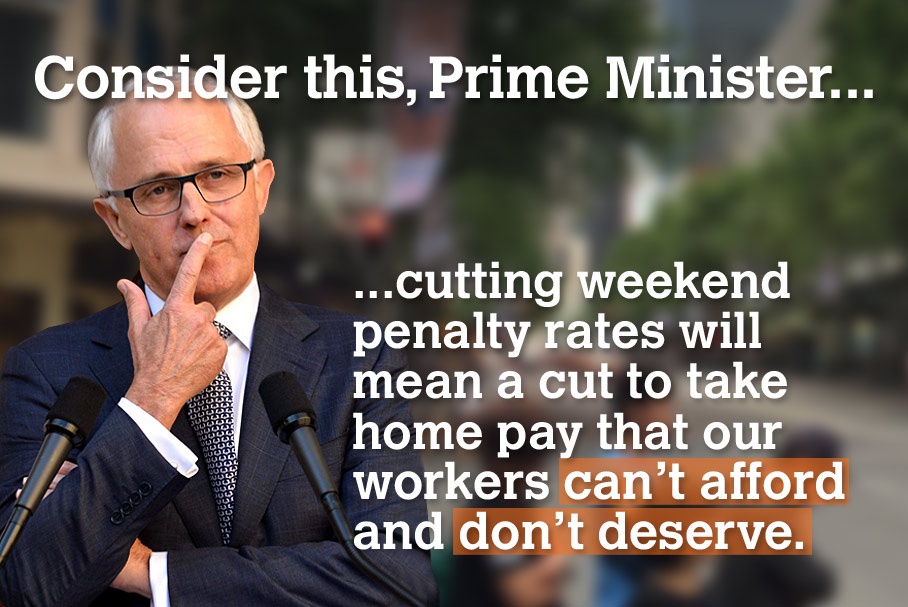 The Productivity Commission has handed its final report to the Federal Government. It contains a shocking recommendation: cutting the penalty rates of weekend workers.
Consider this, Prime Minister – cutting weekend penalty rates will mean a cut to take home pay that our workers can't afford and don't deserve.
Sign the petition asking the Prime Minister to protect penalty rates.
Our weekend penalty rates are under threat. Add your voice to the call for penalty rates for weekend workers to be protected.