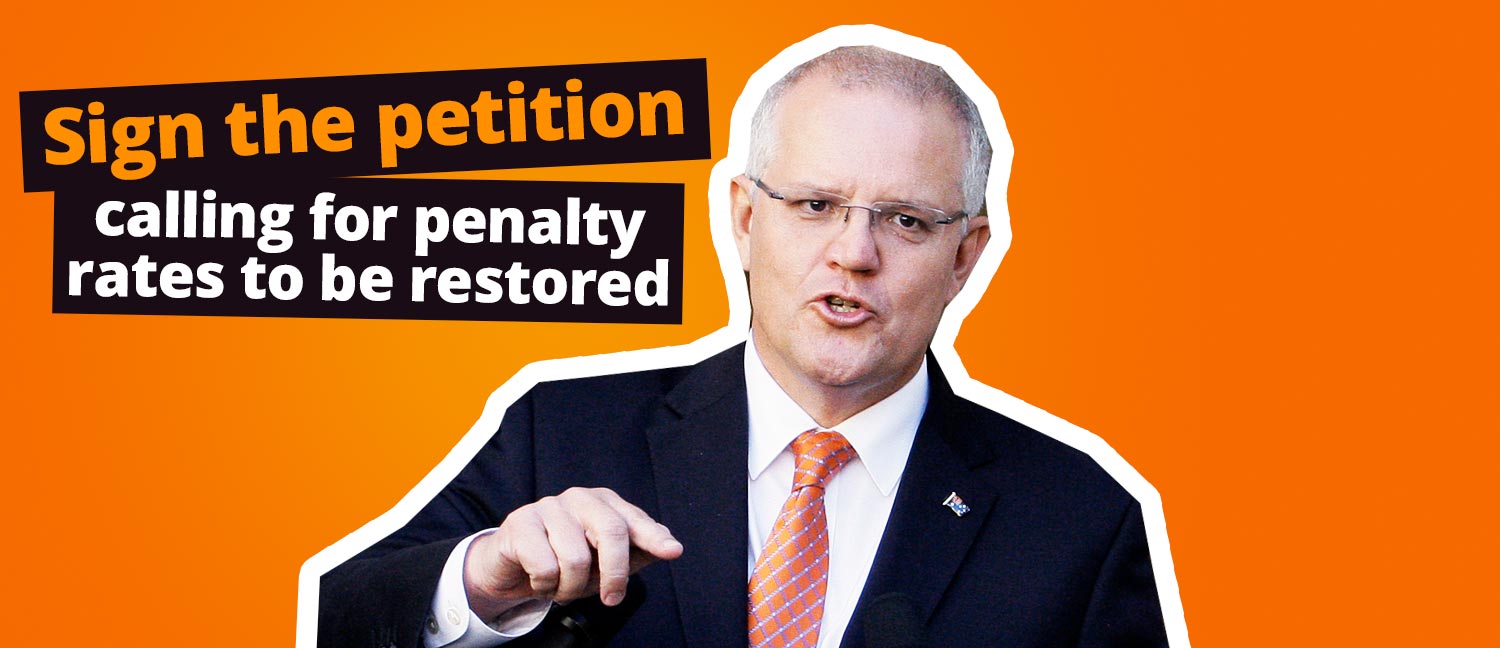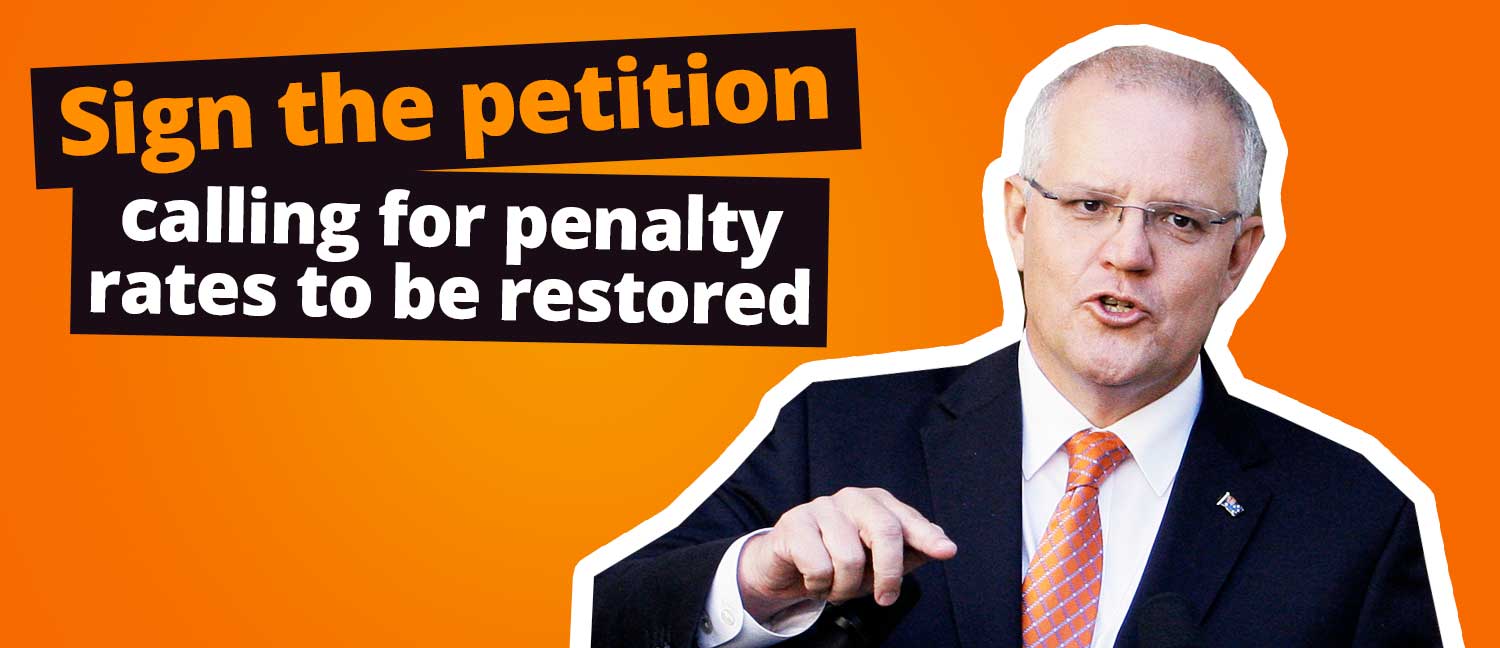 Scott Morrison is allowing the take-home pay of hundreds of thousands of workers to be cut.
The decision to slash penalty rates means that every year, $1billion dollars will be ripped from the pockets of Australia's retail and fast food workers. 
This is money they need to put food on the table, to pay the rent, bills, and buy books for uni. 
But Scott Morrison and his Government can stop this from going ahead. They can support legislation that will prevent any cuts to penalty rates from happening – but they'll only do it if they know that its what countless Australians from all across the country want.
That's why, we're asking you to add your name to the chorus of people calling on the Government to stop the cut to penalty rates now.
Will you sign the petition, to call on the Prime Minister to put a stop to this cut to take-home pay for those who can least afford it? 
This is a pay cut we can't afford, and don't deserve. 
Lower penalty rates hurt. 
Sign the petition asking the Prime Minister to protect penalty rates.
Enter your details below to complete the petition
Read our Privacy policy