Send the Prime Minister an Easter card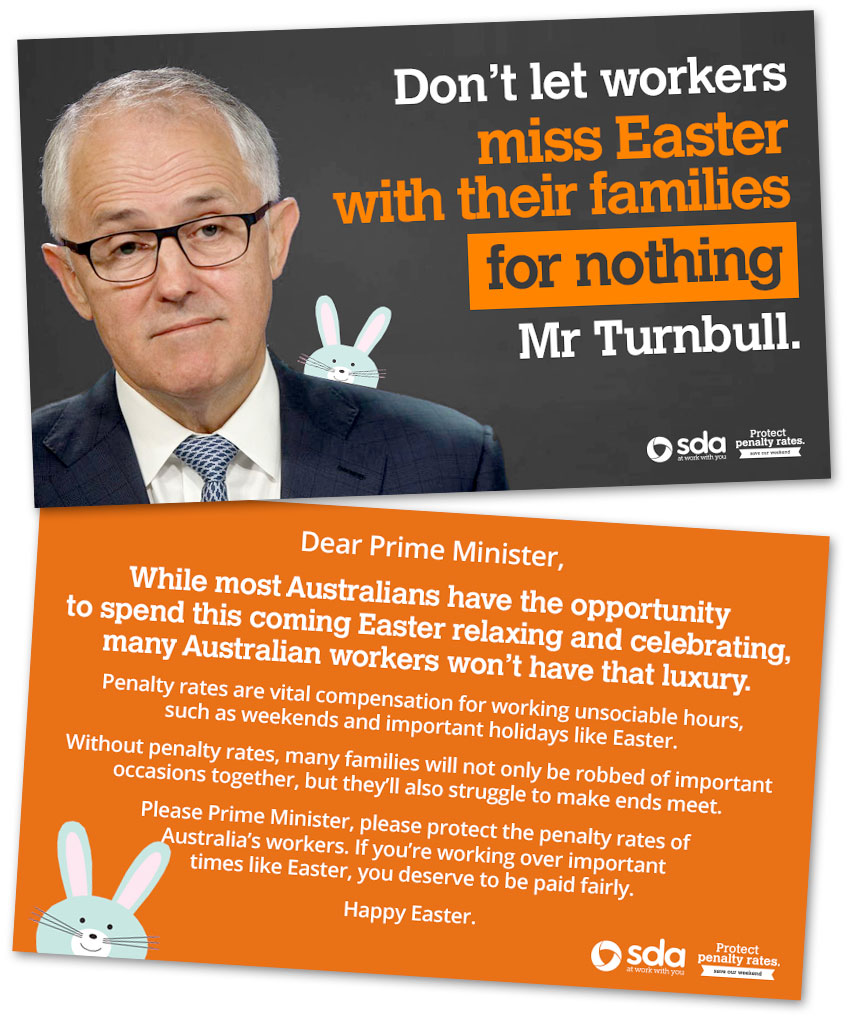 Easter is a time for family…
Our penalty rates are currently at risk. The Fair Work Commission is examining a proposal to cut penalty rates for weekend workers in the retail and hospitality industries, and there's a big push by business lobby groups and a number of Liberal MPs to slash our vital penalty rates.
If that happens, it would mean that workers working weekends and over important public holidays like Easter would be robbed of their take-home pay.
We can't afford to let that happen.
Penalty rates are vital compensation for missing out on valuable time with our friends and family. If we're expected to work on important days like Good Friday and Easter Sunday, we deserve to be paid penalty rates as compensation.
The Prime Minister has the power to ensure the penalty rates of workers are protected. Sign our Easter card to the PM asking him to protect our penalty rates.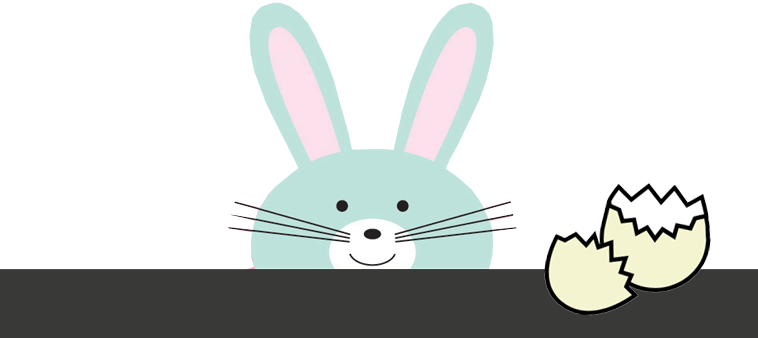 DON'T BREAK our Easter dreams this year Malcolm.
Sign the Easter card asking the PM to protect penalty rates