Help Protect Penalty Rates This Election
Your support is needed now, more than ever. Here are a few simple actions you can take to help spread the word about the need to protect penalty rates.
1. Share the campaign on social media
Social media is a powerful tool. Download one of our social media graphic that you could share via your social media channels, like Facebook or Twitter. Don't forgot to ask people to sign up to the campaign website at www.protectpenaltyrates.org.au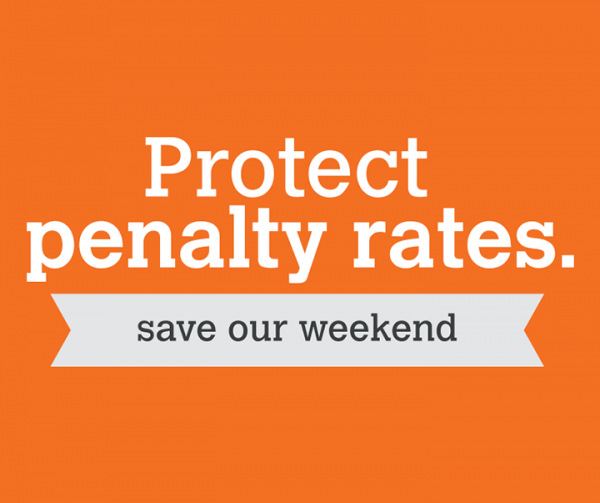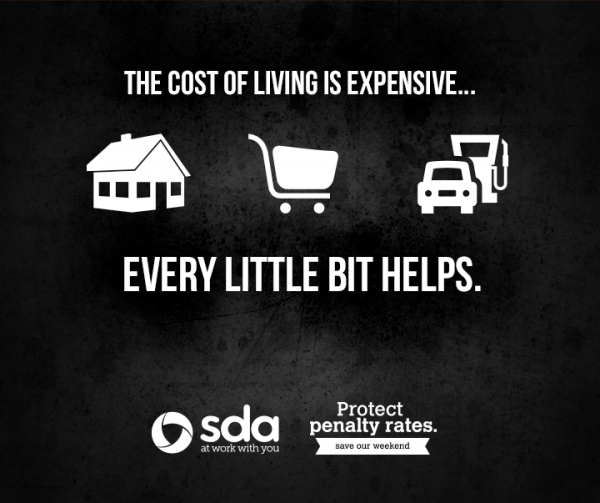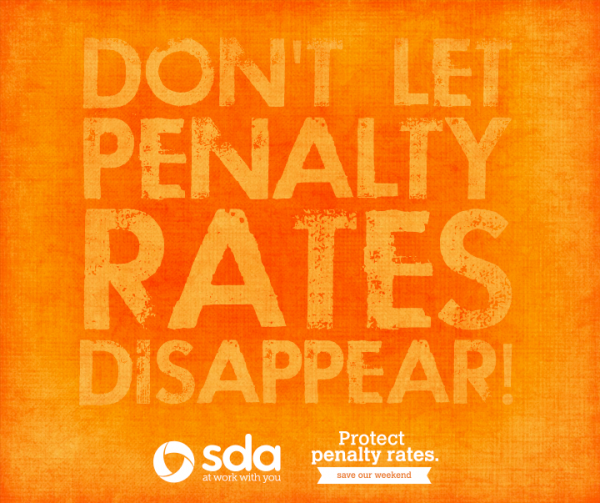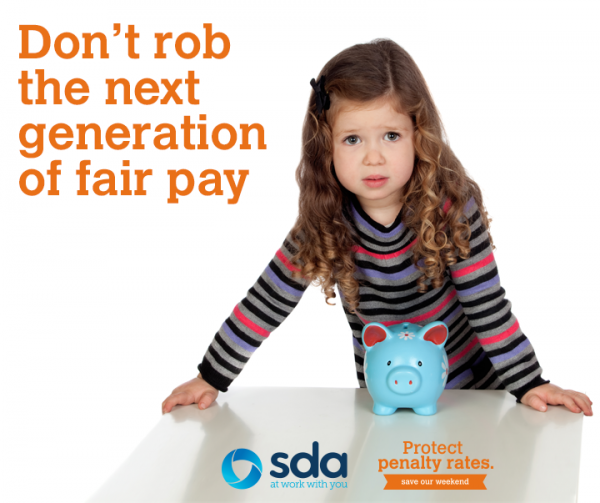 2. Send an email to your friends, family and co-workers
The more people who sign up to the campaign, the greater chance we have of protecting penalty rates, so why not send them an email asking them to join as a Protect Penalty Rates supporter?
Click here to download a template email.
3. Download and display our materials
Download, print out and display our Protect Penalty Rates materials.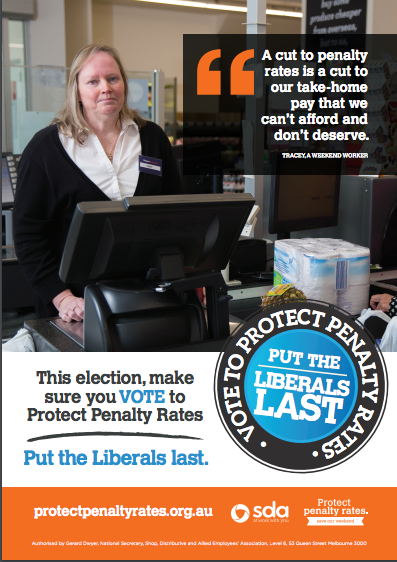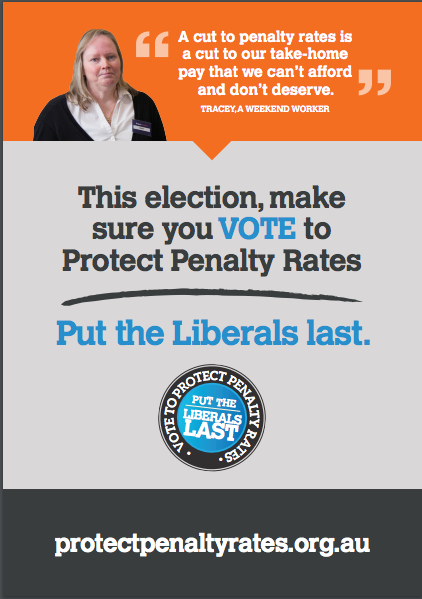 You can also click here to download a range of posters and flyers about the Protect Penalty Rates campaign.
4. Highlight the campaign on your website
Include the following button and link to the Protect Penalty Rates campaign on your own site, if you have one.
Link:
www.protectpenaltyrates.org.au
Your take home pay is at risk
Join the campaign to protect your penalty rates
Our weekend penalty rates are under threat. Add your voice to the call for penalty rates for weekend workers to be protected
Enter your email address to show your support and sign up for updates from the campaign. Read our Privacy policy